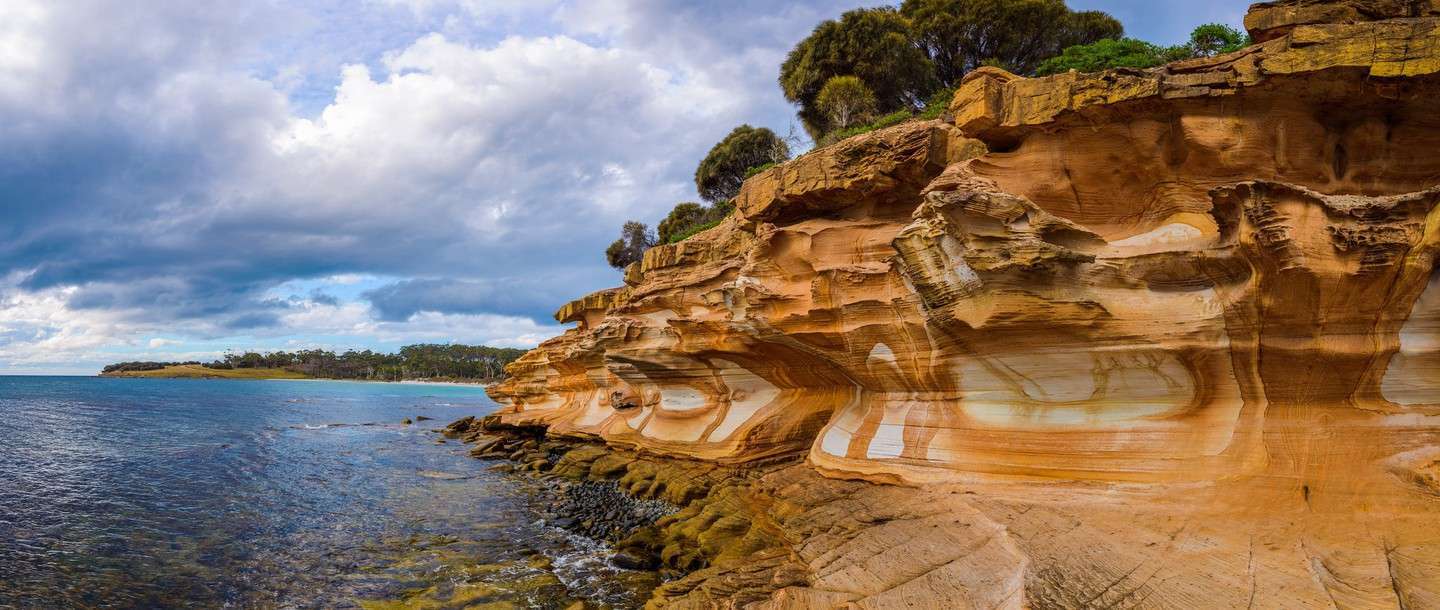 21 Aug

Top 4 Hidden Places of Tasmania Waiting for You to Explore

Tasmania is well known for its wilderness and breath-taking landscape views; it is a paradise on earth that amazes its visitor with never-ending panoramic beauty all year round. The untouched wild forests, marvelous ancient architecture, lovely lavender farms, glaciated high mountains, and translucent coastlines make Tasmania one of the best places to hop around with your special ones. You can do fun-filled hiking trails, river rafting, bushwalking, camping, trekking, and a lot more adventurous activities that out to give you an adrenaline rush and make a breathtaking experience with your loved ones. Though there are many famous and well-known tourist attractions, there are many unexplored and so-called terra incognita places that make anyone fall in love with Tasmania once again. 

If you're looking forward to visiting Tasmania in the coming months, here are some hidden places of Tasmania curated by Tascoachlines – a Tasmanian bus services provider that are worth visiting with your squads. 
Western Tasmania
Come and explore western Tasmania for its wilderness and rugged beauty of the rainforest and picturesque beach shores. This is one of the words top unexplored areas with a magnificent ancient history that leaves anyone awestruck. Right from Lyell Highway to Hobart Queenstown western Tasmania is a land with diverse cultural value is quite enough to make a memorable adventure trip with your friends.  
South Bruny 
South Bruny is another unexplored hidden gem of Tasmania that's worth visiting. Most people prefer to visit the north end of Bruny Island or they will choose to head to Adventure Bay to visit the famous Bruny Island Cheese Company as well as Oyster Farm. But a bit far away, there lies the southern end of Bruny Island, welcoming you with mouthwatering delicious food and world-class wine whereas after dusk you'll tend to watch penguins coming home.
Maria Island
Visit astonishing Maria Island – Tasmania's Noah's Ark which lies on the east coast of Tasmania to get lost in the beauty of ocean from the world. It is a place with zero vehicles and zero predators and is the best place to discover one's true self. Start from Triabunna, then walk in through any of your favorite activities such as walking, cycling, snorkeling, and wildlife spotting just to get the real adventurous experience by watching at the animal's trespassers on one side and the painted cliffs and natural sandstone rocks on the other side.
Chasing the Aurora
australis
You must've heard about the northern lights, the alluring galaxy, and the magical lights dancing in the skies near to the places that lie to the Arctic Circle. But are you aware that Australia has its version of aurora australis or southern lights? Yes, I said it right. If you're lucky enough you can experience the spectacular aurora australis just like the northern lights and its wonder in real. You can easily get data about the forecast by joining the Aurora Australis Tasmania group on Facebook to get info to the secret locations to get a clear view of the night sky.
To Wrap Up
As said above, Tasmania is a land filled with places of breathtaking scenic beauty and epic cultural values that aren't got attention like other famous spots. Although these places are not known as popular tourist places like other famous spots, certainly it is worth visiting for their magnificent beauty and tranquility which makes the place feel like heaven for the beholder. To know more about Tasmania, contact us today. We are a family-owned Tasmanian bus services provider based out of Tasmania. Contact us today to book your ticket to visit Tasmania.