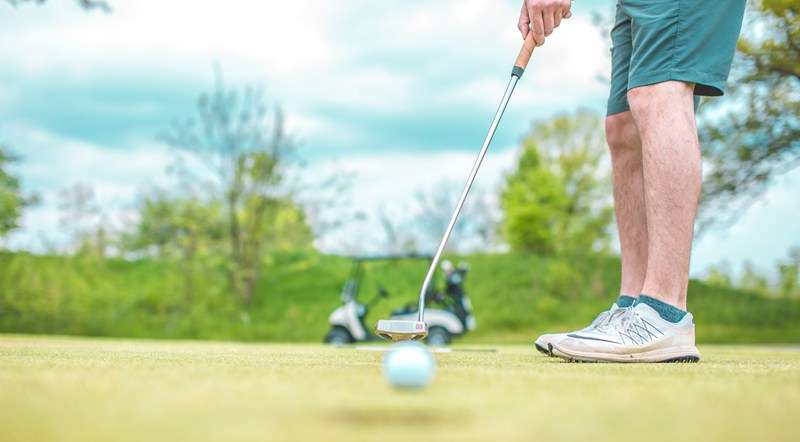 28 Jan

Must try Golf tour courses in Tasmania

Tasmania is an island state of Australia located 150 miles off the south coast separated from the mainland by the Bass Strait. Tasmania has become home for around half a million inhabitants with most of them residing in the state capital of Hobart. Tasmania has some of the most scenic and challenging golf courses of the country. In Tasmania people can play golf courses on the edge of dramatic coastlines, locating holes scattered throughout sand dunes with elements such as legendary Roaring Forties. Tasmania was ranked fourth out of 13 top ranked golf courses of Australia in Australian Golf Digest's 2021 Australian Top 100. Tasmania's top link courses offer a fantastic golfing experience in your leisure time. If you are planning to make a trip to Tasmania, 'Tasmania Coachlines Golf Tour'offers a choice of packages like self drive, play & stay and golf tour, and guides you to spot some golf courses that one must try in Tasmania.
Cape Wickham Links:
Cape Wickham on King Island is one of the peculiar golf courses built in the last 50 years anywhere on the planet. Located on the northern tip of the island, there are 18 golf holes positioned around Cape Wickham Lighthouse. Leaning towards the Bass Strait and golfers enjoy panoramic views near every hole. The 11th hole is located almost in the sea and the 18th one is above Victoria Cove.
Ocean Dunes:
Ocean Dunes on King Island is designed with a unique and breathtaking layout with18 fun and exciting holes. Australian Golf Digest endorses that Ocean Dunes resembles a wild roller coaster ride in an amusement park. With ample landing areas and smooth firm grass greens the course adds scenic beauty with 360 degree ocean view from every hole.
Barnbougle Dunes
Barnbougle Dunes is situated near Bridport of north-east Tasmania with 18 challenging golf holes and is recognized as one of the best links courses worldwide. The course is a mixture of well formed dunes, sandy waste with bumpy and rolling greens around.
Tasmania Golf Club:
Tasmania golf club is one of the premier golf courses in Tasmania, situated near Hobart Airport, in beautiful Barilla Bay. It is an 18 hole lined up by trees leading to rolling greens and is a fairly long course. The club has hosted a number of notable tournaments including Tasmanian Opens and national Amateur championships.
Kingston Beach Golf Club:
Kingston Beach Golf Club is a southern-most 18-hole golf course in Australia situated on the beautiful channel coast of Hobart. Kingston Beach Golf Club will leave you long lasting memories with abundant bird life and water views.
Royal Hobart Golf Club:
Royal Hobart Golf Club is situated in Seven Mile Beach of Tasmania. The 18-hole course is recognized as 'Tasmania's premium members' club for the quality of its bunkers and it has hosted Tasmanian Opens and national Amateur championships.
Wrapping Up:
Checked out the remarkable golf courses you must give a try in Tasmania? Why to wait? Pack up your things and visit Tasmania today! Hire your service from Tasmania Coachlines and sit back to relax. We help you to explore the beauty behind Tasmania and you go back home with loaded memories to cherish forever! Feel free to contact usto book Tasmania Coachlines, connecting you to Tasmania today!