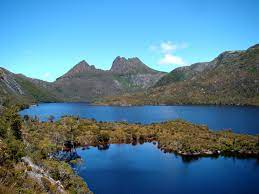 28 Jun

How to Plan Your Tasmania Self Drive Tours – Tasmania Coachlines

Tasmania is home to stunning scenery, beautiful beaches, a vast wilderness to explore, and delicious food and wine. As a state of Australia, it has a lot to offer and is quite different from the rest of the country, yet it is easy to reach and fun to explore.

To make things easy and stress-free here are tips to plan your Tasmania self-drive tours:
Must visit places in Tasmania
Take your pick with areas that offer a variety of activities, including spectacular scenic walks, outdoor adventures, cruises, and visits to islands that are home to endangered species and many places of historical interest.
1) Cradle Mountain: Cradle Mountain is the sixth-highest mountain in Tasmania and is located within the Cradle Mountain-Lake St. Clair National Park. The park contains ancient forests as well as glacial lakes and is the beginning of the famous Overland Track. It is a paradise for active travelers, nature lovers, and history enthusiasts.
2) Freycinet National Park: This area of Tasmania is characterized by scenic views of the Tasman Sea, which sits along its east coast. It's one of the most photographed areas of the state, with the pink granite peaks of the Hazards range, white-sand beaches, and secluded coves.
3) Bay of Fires: Located along the northeast coast of Tasmania, it is known primarily for its crystal-clear waters and beautiful white-sand beaches.
4) Hobart: Known for its quaint shops and galleries, Australia's southernmost capital is a charming city worthy of a few days of exploration. Mount Wellington provides a lovely backdrop to the city. Its streets offer stunning harbour views, historic sites, and colonial-era buildings.
5) Bruny Island: The gorgeous, small island has jaw-dropping cliff-top views, beautiful beaches, and gourmet produce to be found everywhere you look. 
6) Gordon River: Gordon River on the West Coast is home to the ruins of the feared Sarah Island Penal Colony. As you cruise through Hell's Gate, you'll come to Heritage Landing where you can walk along elevated boardwalks in the magnificent temperate rainforest.
Other major attractions include Port Arthur for historic sites, Tamar Valley best for food and wine tour, Mount Wellington for outdoor lovers, Bruny Island best for nature and wildlife lovers, & Strahan for scenery and wilderness
How to Get Around Tasmania?
By far, the best way to see Tasmania is on the road. The scenic route crosses epic rivers and vast grasslands, towering forests, and craggy mountain ranges: almost every drive is an adventure surrounded by amazing scenery.
The most common means of transportation are cars, motorbikes, motorhomes, and coaches.
Tasmania by car:

Car trips around Tasmania allow you the freedom to choose where to go, whether you rent a vehicle or bring your own on the Spirit of Tasmania ferry.

Tasmania by motorbike:

Tasmania is a great motorcycle touring destination because of its low traffic, well-maintained roads, and mild climate.
Which mode of transportation would you prefer? Whether you prefer coaches or you'd like to combine self-drive with coach touring, Tasmania Coachlines is the perfect partner for you. Our experienced guides and drivers present the true history behind each location & even Tasmania's native foods and wines during Tasmania Coachline's self-drive tour packages.