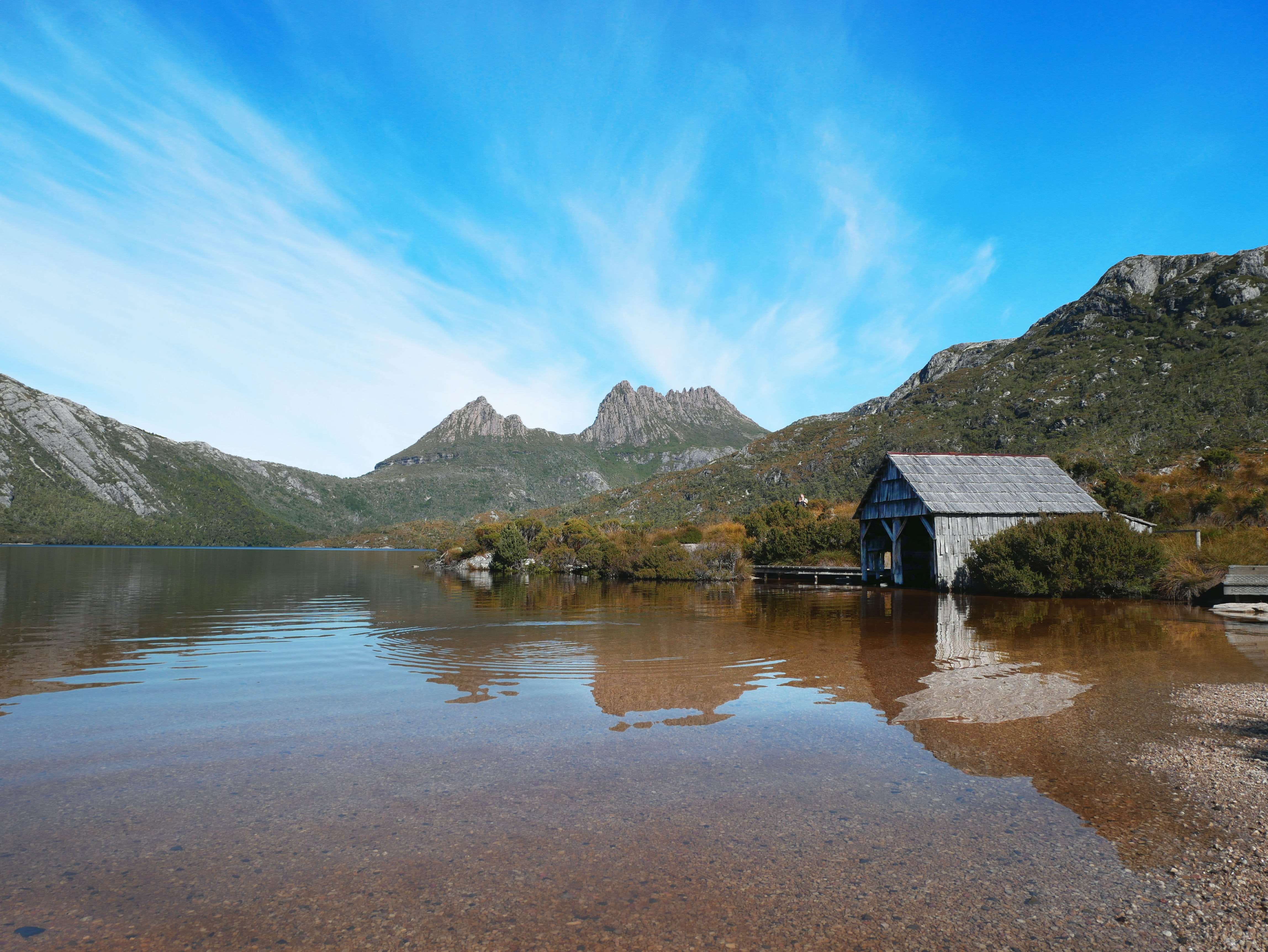 Tasmania, also known as Tassie, is the only island state in Australia. From diversity to unpredictability, Tasmania is filled with diverse culture, landmark destinations, rugged wilderness, clean air, fascinating art scene, great hiking, fabulous food & wine, scenery, and much more. Tasmania is a perfect little country to travel but it is way bigger than you think.
The iconic Cradle Mountain in Tasmania is a place of exceptional natural beauty. From moss-covered rainforests to snow-covered mountain peaks, deep river gorges, wild alpine moorlands, and glacial lakes, the place is well-known for its diverse and breath-taking landscapes.
This comprehensive guide details everything you need to know before hiking Tasmania's Cradle Mountain:
1) The world-famous hiking spot leading up to Cradle Mountain is known as the Overland Track, which is one of the most popular choices for hikers.
2) Cradle Mountain hiking is not meant for inexperienced hikers as it requires you to have a high fitness level. Hiking this mountain is difficult but, if you could achieve it, then the breathtaking scenery is absolutely worth every step.
3) Tasmania's Cradle Mountain is synonymous with nature; wilderness and the hikers definitely have the opportunity to encounter Tasmanian devils, platypus, quolls, echidna, dolphins, little penguins, wombats, and the highly inquisitive black currawong.
4) Before hiking, make sure to check the weather expectations a day before your planned hike. Never over pack your backpacks, carry quick snacks, plenty of water, a map, wear layered clothes and proper hiking boots as this is a dangerous and slippery trail.
5) From very short tracks to the legendary Overland Track, the cradle mountain offers a world-class system of walking tracks for hikers. On the whole, this is a 5-6 day hike that stretches around 80km from Cradle Mountain through to Lake St Clair of Tasmania's alpine heart.
6) The visitor center at Cradle Mountain Park provides an excellent map to showcase the different walking routes and the various points at which they meet up. Therefore you're free to follow the given routes or even map out your own.
7) The best Cradle Mountain walks are:
Enchanted Walk (Distance: 1.2 km; Time: 40 minutes)
Dove Lake Circuit (Distance:6 km; Time: 2 to 3 hours)
Marion's Lookout (Distance: 2 km to 3 km (one way); Time: 1 hour)
Cradle Valley Boardwalk & Rainforest Walk (Distance: 6 km; Time: 2 to 3 hours)
Hanson's Peak (Distance: 10 km (one way);  Time:3 hours )
Cradle Mountain Summit (Distance:10 to 12 km; Time: 6 hours)
Overland Track (Distance: 65 km; Time: 6 days)
8) Due to its jagged contours, Cradle Mountain gives off a rugged, wild feel and the hikers usually come across icy streams that flow from the mountains, pine trees, and pristine waters from glacial lakes.
9) Hikers can find signs everywhere imploring the visitors to stick to the boardwalks as these rules are to protect the wildlife within their natural habitat and also enable the fragile vegetation to thrive without being trampled.
10) Usually the Cradle Mountain is by no means crowded, but if your hiking then it's better to get in early. Because the early bird does get to enjoy the soft morning light and have the hike trails more or less to themselves.
Conclusion:
The iconic and famous Cradle Mountain lives up to its reputation as the hiking itself is a fun and enjoyable experience.  If there was ever a destination to inspire travelers to disconnect from the digital world and reconnect with nature, it is here.
If you like to get away from the crowds of tourists, if you're a bit of a nature lover, enjoy hiking in the wilderness and clean air then, Tasmania's Cradle Mountain is somewhere you should add to your bucket list.
Looking for some unforgettable experiences in Tasmania?  Tasmania Coachlines specializes in offering you an unrivaled travel experience in Tasmania offering bus & coach to the general public, organizations, schools, and corporate clients.