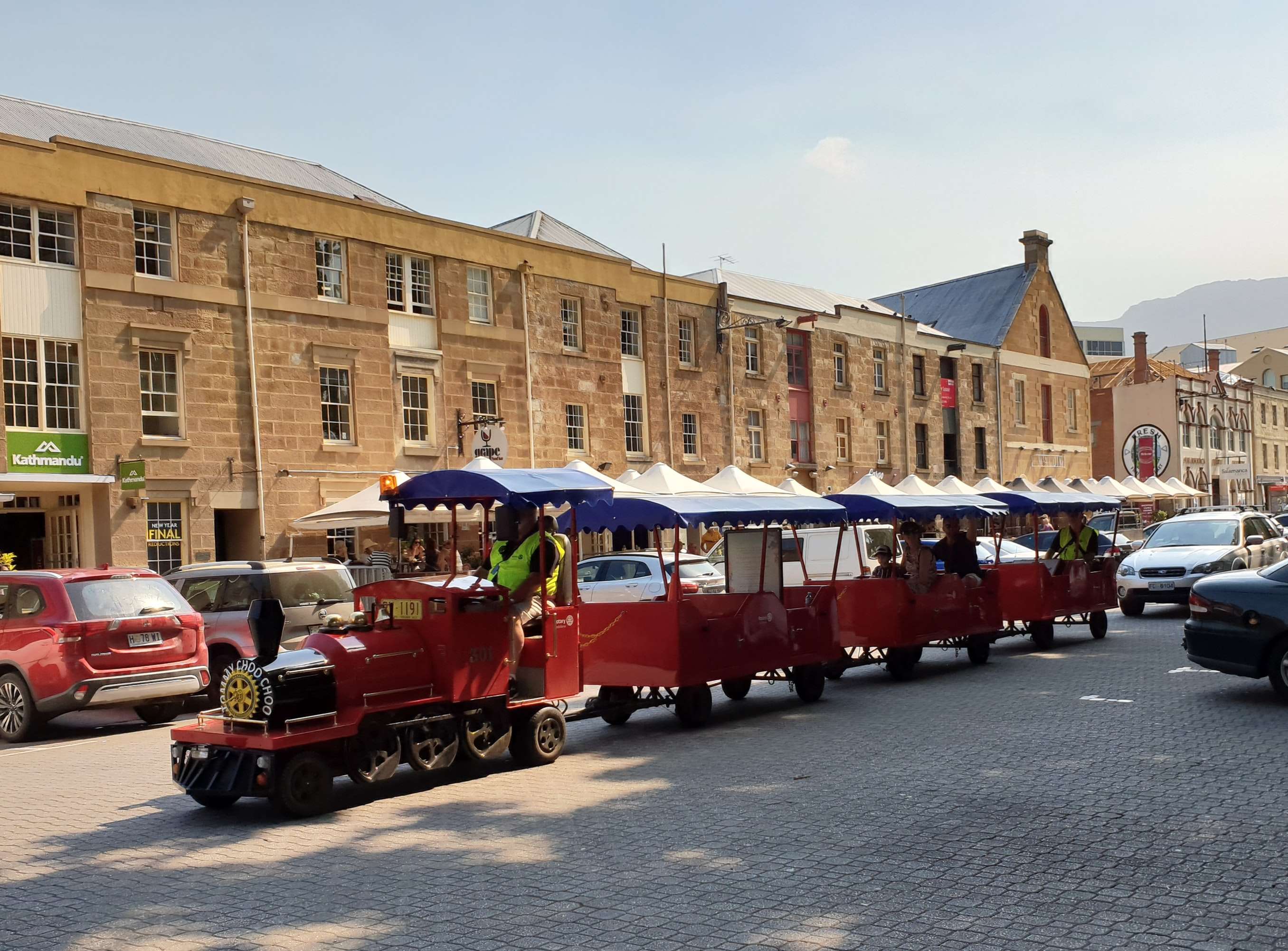 The Salamanca Marketplace is one of Australia's most loved and vibrant outdoor markets that is located at the historic Salamanca Place, next to the Hobart waterfront. With over 300+ stallholders, this marketplace is Tasmania's most visited attraction. The place that celebrates the unique culture of Tasmania, the Salamanca Market appeals to a wide audience from all walks of life where Hobart's historic, creative and cultural heartbeats.
The specialty of this place is that the Salamanca Market runs only on Saturday of the year and the market occupies the length of Salamanca Place between Davey and Runnymede Streets. It's a place of creative artisans and diverse producers where you will find fresh produce from local growers, taste some delicious breakfast and lunch, hot coffee, lots of gift ideas, and plenty of handmade products.
Salamanca marketplace, being a part of the city of Hobart, is lined with a long row of old and simple Georgian sandstone warehouses that were built years ago to store wool, whale oil, fruit, grains,  and imported goods from around the world. As you walk through, you can find various things and handmade craftworks from all over Tasmania while the artists, buskers, and performers provide entertainment.
Things to Do At To Salamanca Market Place
Salamanca Market is Tasmania's most visited tourist attraction with a vibrant atmosphere of cultural commerce. Here are some things that can spark your interest while visiting this place:
1) Visit during the iconic Saturday tradition which brings Hobart's waterfront alive with an atmosphere of celebration.
2) When you walk through the market, you can find some amazing locally crafted products including unique clothing and jewelry, fresh and seasonal produce, artwork, leather goods, soaps, skincare, artisan cheeses, bread, wines, and spirits as well as the Tasmanian timber treasures and homewares.
3) Step into the Salamanca Art Centre for a close look at the dozens of artists' studios, retail spaces, performance venues, cafes, and galleries.
4) During your way through the bustling stalls, you can pick up some fresh local fruits and veggies.
5) Established to support independent designers and artists, the shops at Spacebar Gallery can get you some incredible handmade crafts, glass-bead earrings, canvas satchel, or even quirky prints.
6) The Peacock Theatre, one of Hobart's most popular arts and entertainment venues is located inside the artful Salamanca Art Centre which hosts theatre, dance, music, and film.
7) The list of eating options at Salamanca marketplace might be long but keep Retro Café, Jackman & McRoss, Phat fish, Jack Greene, Maldini, etc. at the top of the list.
8) You also get to purchase some amazing Tasmanian artisanal products including chocolates, barrel-aged vinegar, sustainably raised salmon, windmill-ground flour, and much more.
9) If you want to check out the festive mood of Tasmania, then don't forget to drop in early on New Year's Eve to catch the fireworks and also soak up in the sounds of local musicians and street performers.
Final Thoughts:
As far as street markets go, this one between the rows of Georgian sandstone buildings is quite big and wonderful.
To make your next trip to Tasmania more than just a journey, experience the luxury Tasmania tours by Tasmania Coachlines and get bus hire in Tasmania at affordable prices.