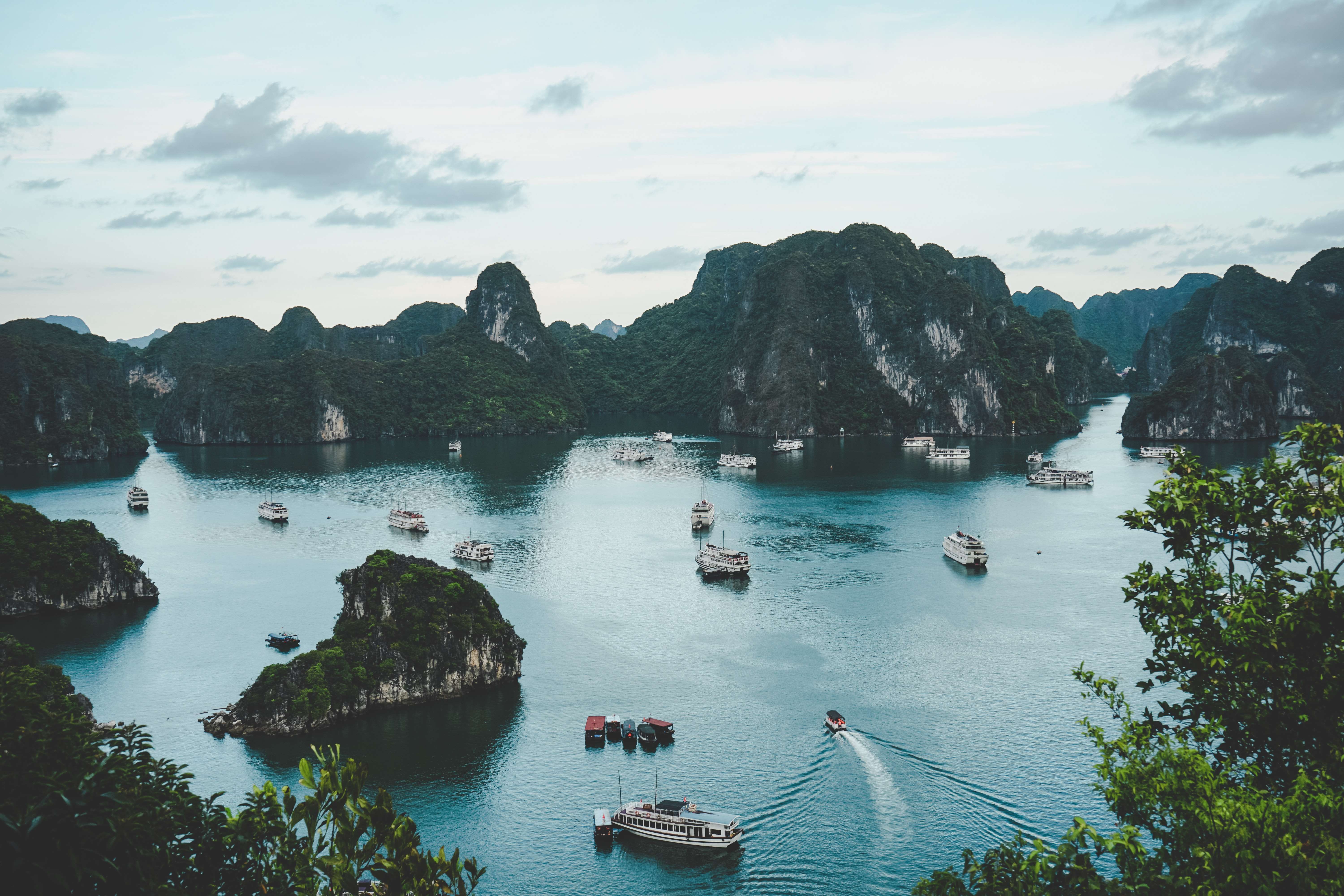 20 May

The Complete Tasmania Travel Guide You Need

Tasmania has the most mountains and peaks in Australia. The best thing about this island is its natural environment, which features blue lakes, coastlines, rain forests, rugged mountains, and vineyards.

Along with a chance to explore its amazing nature, and variety of food, especially wines, cheese, and chocolate, there is not an alternative on the planet quite like this island state to get around. Whether you're interested in rough wilderness adventures, some of Australia's best gourmet experiences, pristine coasts, or wildlife encounters, take a trip to Tasmania.

To make your Tasmania travel planning easier, here is everything you need to know:
1) Getting There:
Tasmania is Australia's sole island state, so it can only be reached by air or sea. Hobart and Launceston, Tasmania's two major cities have direct flights regularly from Melbourne, Sydney, Adelaide, Gold Coast, Perth, and Brisbane. Tasmania is also accessible by sea from Melbourne via the Spirit of Tasmania. The ship departs from Melbourne and arrives in Devonport.  This journey has the added benefit of letting you take your car and make the most of Tasmania's touring potential.
2) How to Get Around Tasmania?
Tasmania offers very limited public transportation options, so it's easiest to travel by car or by booking a tour. Renting a car at the airport is a great option if you decide to do it yourself. The other option is to book tours that will take you to all the highlights on the island in a half-day, full-day, or multiple-day tour.
3) Best Time to Visit Tasmania:
Tasmania is best visited between December and February, during Australia's summer. Festivals and food events are plentiful during the summer months. If you are hoping to hike, you might want to visit in late spring (October and November) or early fall (March and April). 
4) Things to Do in Tasmania:
No matter where you go within Tasmania, there are wild walking paths to explore. There are plenty of short walks to explore the outdoors or for the more adventurous the overland track. Tasmania also produces some of Australia's best cool-climate wines. Tasmanian sailing is world renowned for its protected anchorages, scenic waterways, and the Great Southern Ocean. Several sporting and cultural events and festivals are also held in Tasmania each year.
5) Best Places to Visit in Tasmania:
The absolute best places to visit in Tasmania are
Freycinet National Park

Hobart

Cradle Mountain National Park

Lake St. Clair

Bridestowe Lavender Estate

Bay of Fires

Launceston

Bruny Island

Port Arthur & Cape Raoul

Maria Island
6) How many days do I need to visit Tasmania?
Tasmania has a lot to offer, so plan to stay for a few days or a week. However, if you want to see the entire island, you will need at least 2-3 weeks. To plan your trip, get professional help to sort out your itinerary, and to make a plan that works with how much time you have in Tasmania.
Wrap Up:
We hope you have found this article inspired to visit Tasmania and equipped with all the information you need to plan your trip. 
Planning your trip to Tasmania? TasCoachlines, provides the best customized itinerary tour plans to start your trip in Tasmania.