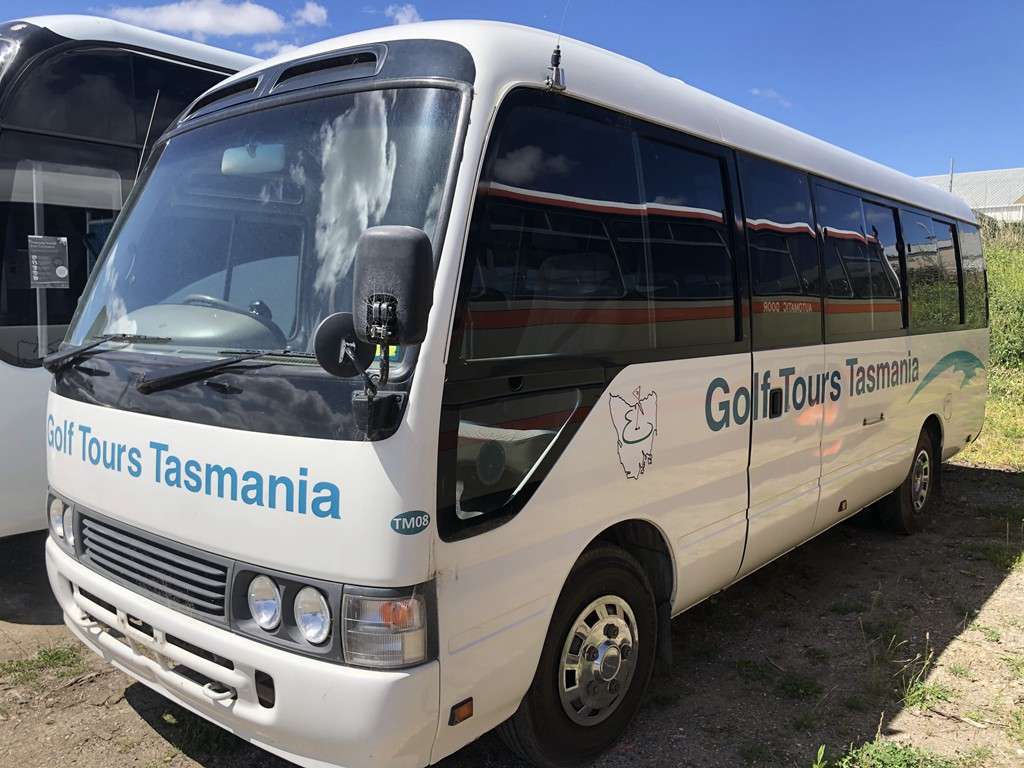 23 Nov

Everything you need to Know When Hiring a Coach Bus in Tasmania

A group trip requires careful planning, especially when it comes to transportation. Are you planning a weekend away with friends or a family vacation around Tasmania? Or is it an office trip? Whatever the reason, coach bus hire is a great way to bring a large group of people together without the hassle of coordinating multiple drivers and renting multiple vehicles.

Coach buses, also known as motor coaches, are everything you want in a bus rental. Luxury, comfort, affordability, and reliability are your best bets for long-distance travel. They can accommodate up to 55 people at once, and unlike other bus rentals, coach buses come with a number of amenities, including onboard bathrooms, high-speed WIFI, and power outlets.

Let's now take a look at everything you need to know about coach bus hire in Tasmania:
Type of Buses:
There are often a variety of buses available for coach bus services. If your group is large, you may need a larger bus to accommodate everyone, plus luggage, sports equipment, etc. Buses typically seat 20 to 56 passengers, so ask for a quote based on your party size. See the vehicles for yourself by asking if you can inspect them.
Amenities Included:
A coach bus rental is without a doubt the most luxurious of bus rental options, offering a host of modern amenities that other buses simply do not. Coach bus rentals can include a variety of amenities, such as audiovisual equipment, WiFi, air conditioning, ample storage room, undercarriage space and overhead compartments, power outlets, reclining seats, TV monitors, and restroom facilities. When you contact a reservation specialist, be sure to explain what your group needs so they can provide you with a quote customized to your needs.
Safety Records and Licenses:
Before traveling, it's a good idea to review the safety records of the company to make sure there are no criminal records. It is necessary to request all valid and required licenses for the coach and driver. Check on all local permits- airport, tolls, etc., as they may also be required.
Rates and References:
To avoid any unexpected costs beyond the promised rate, it is necessary to ask for all the costs before hiring the bus from the company. The budget should be taken into consideration when hiring a coach. Ideally, you should ask past clients who have taken similar trips with the bus. It is also possible to check the review on the company's website.
Check for Storage Space:
Unlike cars or public transportation, coaches offer a lot of storage space for large groups. To keep the aisle free, coaches are equipped with overhead storage compartments and large storage areas beneath. When selecting a coach, make sure there is enough space for storage based on the number of passengers.
Conclusion:
Having a basic understanding of things to consider during a coach bus hire in Tasmania will help you make an informed decision. Always go with a charter bus service that has a good reputation, a good location, and a wide range of availability. Having learned what to expect, you can book your next trip with confidence.
Looking for a coach bus hire in Tasmania? Lock in your rental with Tasmania Coachlines, for flexible, convenient, comfortable & cost-effective transportation all over Tasmania.