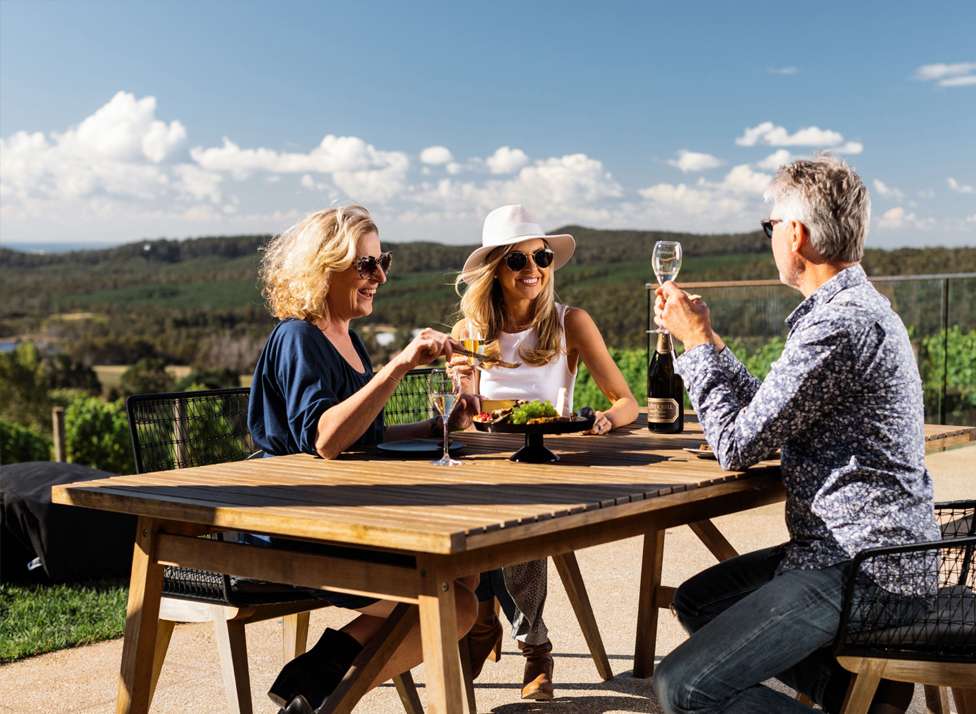 25 Oct

Best Tasmanian Wineries for Your Wine Tour

Tasmania with a temperate, mild cool climate is perfect for the production of some of the world-famous, outstanding wines. Tasmania is the only known state in Australia that has a market for wines. The main varieties in this region include Pinot Noir, Sauvignon Blanc, Chardonnay, Pinot Gris, Riesling, etc.

The wineries of Tasmania have long been very popular and the wine regions can be divided into seven sub-regions, with three on either side of Launceston, the fourth on the east coast, and the last three clustered around the southern centers of Hobart, Richmond, and Cygnet. The famous Tasmanian wine regions, include Launceston & Hobart with over 160+ wine producers & 90+ cellar doors.

Are you a sparkling wine enthusiast? Or perhaps prefer Riesling, a Pinot Gris, or Chardy? Here are the best Tasmanian wineries to visit on your next trip to Tasmania:

1) Bay of Fires Winery: The Bay of Fires winery in Tasmania's Pipers River wine region, represents the epitome of a cool climate for winemaking and produces some of the best wines that have a distinctive flavor. From tart to producing light-bodied whites and elegant red wines, the Bay of Fires offers tasting of its premium wines, and also locally produced cheese.

2) Jansz winery Tasmania: This is yet another famous winery for producing sparkling wines. Following the tradition of cool-climate winemaking, this winery started operation in 1997. The Jansz winery is adapted from the French viticulture manifesto; where you get the opportunity to taste a premium selection of light-bodied and sparkling wines.

3) Pipers Brook Vineyard: If you`re looking for some exclusivity, book your trip to the Pipers Brook villa and take a walk through the vineyard with splendid views across. This famous winery was started in 1974 and from then it has equally contributed to Tasmania`s award-winning wines, including Chardonnay, Pinot Noir, Pinot Gris, etc.

4) Devil`s Corner Winery: Devil's Corner situated on the East Coast of Tasmania is a place that is wild, rugged, & untamed. Unlike other famous wineries, Devil`s corner offers the perfect wilderness for visitors who love exploring vineyards spread across the hazard ranges. This winery is especially known for some of the best cool-climate wines, including Chardonnay, Riesling, Sauvignon Blanc, etc.

5) Nocton Vineyard: This reincarnation in Nocton Park is a cellar door experience located in the Coal River Valley. Recognized for its quality and Nocton's cool climate beautiful vineyards produce Chenin Blanc, Pinot Noir, Chardonnay, Merlot, Sauvignon Blanc, etc.

Take Away:
Whether it's just a family day trip or a fancy occasion planned with friends, the beautiful wineries across Tasmania provide an excellent getaway from the bustle & hustle of city life. Each of Tasmania's wine regions brings to you unique delights, eye-popping scenery, clean air, and just the beauty of nature. From cool-climate sparkling wines to beer, berries, & cheese, these regional routes head you to Tasmania's famous flavors & best vineyards in the country.

Want to book a premium wine tour experience in Tasmania? Tasmania Coachlines, a leading travel partner provides the best value bus hire for your wine tour and tasting sessions along with an informative wine guide throughout the trip.