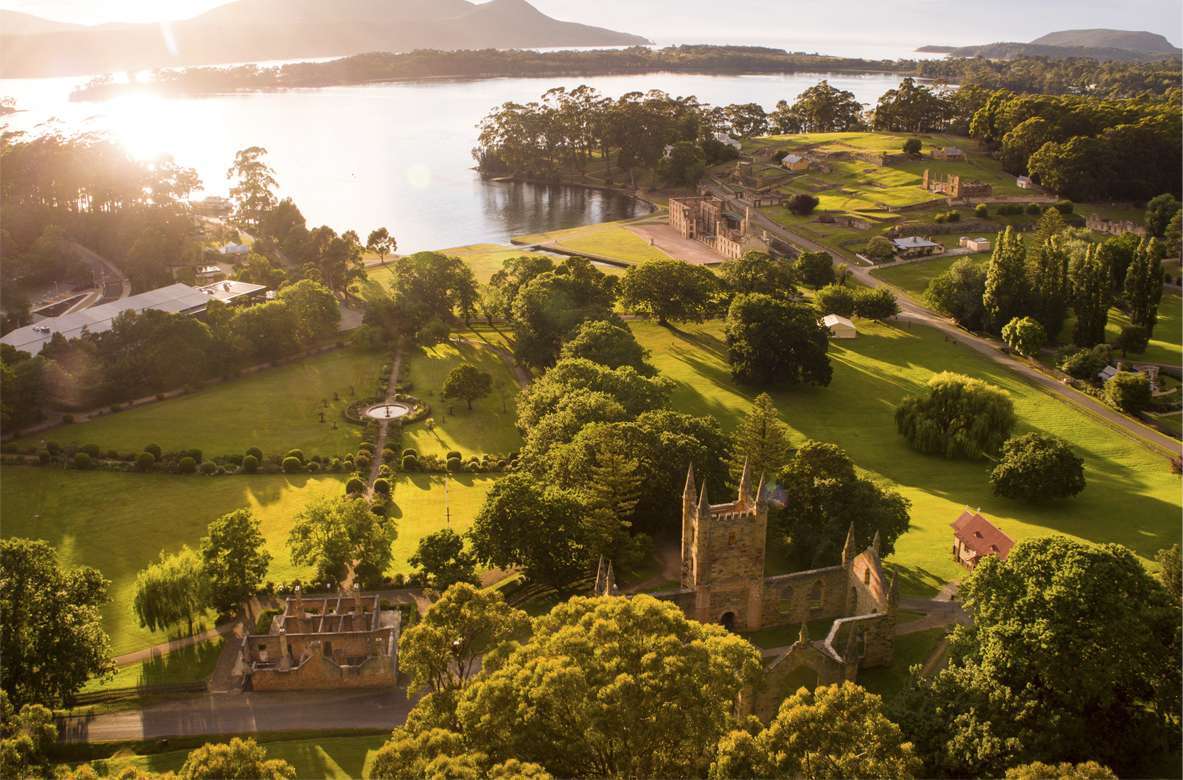 Tasmania Trip
Travel Tasmania: 5 Exciting Places For Your Next Trip
Tasmania is known for its abundant wildlife, breathtaking outdoors, and amazing local stuff.  It is the smallest state in Australia, but it surely packs a punch of great things to do and see. One of the best things about Tasmania is most of its great places can be easily reached with our Tasmania Coachlines. 
Here are 5 exciting locations that made the must-see list!
Beautiful Bay of Fires
The Bay of Fires is a place of natural beauty on Tasmania's east coast, where striking red rock landscapes meet clear blue waters and sandy beaches. While travelling you should stop at Binalong Bay, which is the main beach in the area. At Binalong Bay you can choose your best fit from a variety of activities like fishing, surfing, hiking, and bird watching.
Hobart markets
Discover the local creativity at the famous Salamanca Market in Hobart, held every Sunday along the waterfront. With over 250 stallholders you can find everything from handmade fashion to ceramics, glassware, and woodworks. You can also discover the native taste with endless options of freshly baked bread, local flavours, and homemade sweets.
Historic Port Arthur Site
You can discover the historic Port Arthur site about an hour drive in the southeast, from Hobart. It is one of the best places to learn about the history of Tasmania. During the period of 1830s, the town was used to house and punish thousands of notorious prisoners. In spite of a devastating fire in 1897, a larger portion of the buildings still stands. These include the guard tower, model prison, hospital, and the church. If you are brave enough there is also a lantern-light walk.
Bruny Island
About 55 minutes from Hobart by wheels and ferry you can reach Bruny Island on the southeast coast of Tasmania. The island offers a secluded getaway among plenty of wildlife including dolphins, seals, albatrosses and occasionally migrating whales. So we advise you to keep your eyes open as you explore this rugged coastal island.  It is also famous for its delectable gastronomic treats such as homemade chocolates, succulent seafood, and local berries.
St. Clair National Park is a jewel in the crown of Tasmania's many natural wonders. Located at 2 hours from Launceston this heritage area does not fall short on the spectacular scenery and is ideal for nature lovers. Some of the breath-taking features of the park are Glacier-carved crags, glittering lakes, beech forests; alpine heathland, and jagged dolerite peaks, including 1,616-meter-high 'Mount Ossa' the highest point in Tasmania. St Clair National Park is a great spot for a family picnic, but it also doesn't cheat the hikers with the famous 80km long overland track.
Are you ready to book your Tasmania trip?
At Tasmania Coachlines, we know that everyone has different interests and preferences when it comes to planning a trip. You can browse our range of customizable tour packages or tailor one to your preferences with our expert. To get more details feel free to contact us.